Migrants again flock to US southern border
By HENG WEILI in New York | China Daily Global | Updated: 2021-03-11 14:12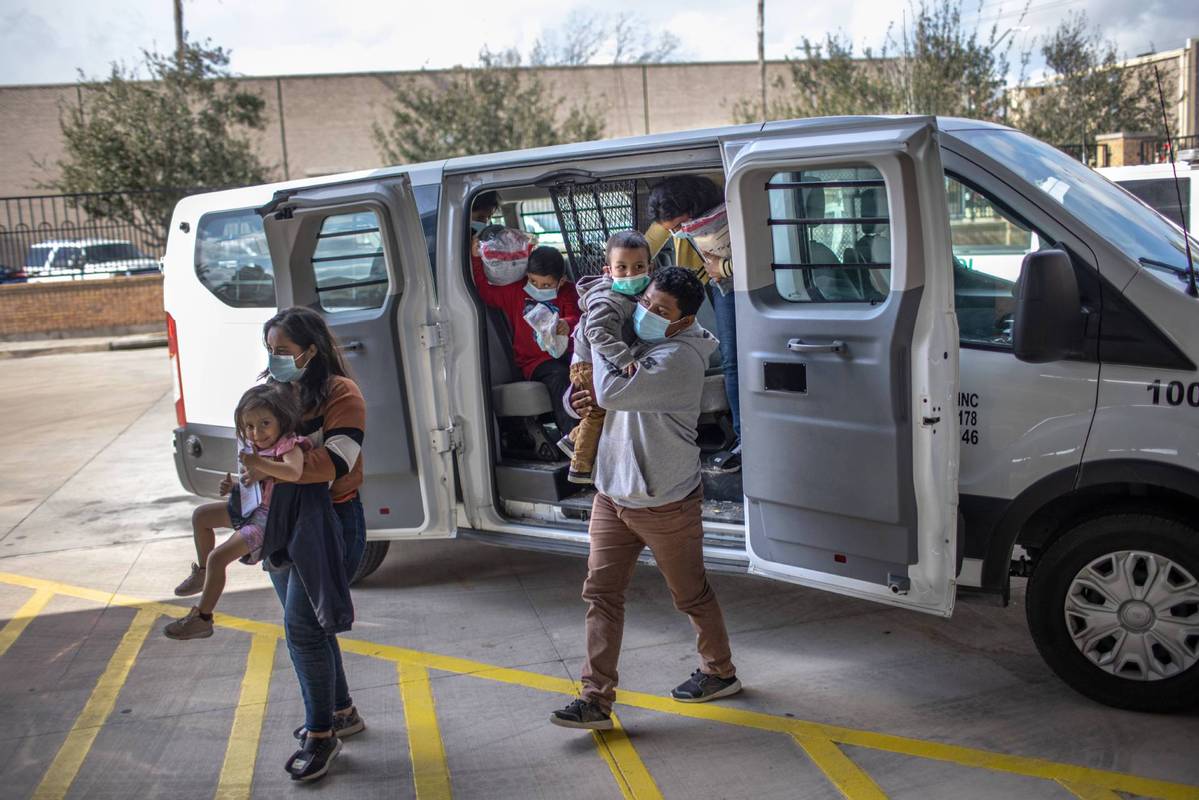 From his first day in office, President Joe Biden has moved to dismantle his predecessor Donald Trump's hard-line immigration policy.
On Jan 20, the day Biden was inaugurated, he rescinded Trump's order to build a wall along the southwest border. The wall was Trump's signature campaign issue in 2016. Biden also changed a program that required migrants to apply for asylum in Mexico as opposed to the United States.
Biden restored the Deferred Action for Childhood Arrivals (DACA) program, which shields undocumented immigrants who came to the US as children from deportation.
The result has been a surge in migration this year at the border with Mexico.
US authorities arrested and encountered more than 100,000 migrants over the four weeks ending on March 3, according to CNN, the highest level in that time frame in five years.
"We've seen surges before. Surges tend to respond to hope, and there was a significant hope for a more humane policy after four years of pent-up demand," said Roberta Jacobson, Biden's National Security Council coordinator for the southern border and a former ambassador to Mexico from 2016 to 2018.
"We are trying to convey to everybody in the region that we will have legal processes for people in the future, and we're standing those up as soon as we can," she said.
"But at the same time, you cannot come through irregular means," Jacobson said. "It's dangerous, and the majority of people will be sent out of the United States, because that is the truth of it. We want to be honest with people. And so we are trying to send both messages."
Biden has changed Trump's Migrant Protection Protocols, also known as "Remain in Mexico", which kept asylum seekers waiting for court dates outside the US.
Another policy, known as "catch and release", was used under former President Barack Obama and reinstated by Biden. It allows people to be released in the US as they await court proceedings instead of remaining in detention. If they fail to show up at the hearings, as many do, they are then on their own in the country.
The number of migrant children in custody has tripled in the past two weeks to more than 3,250, according to federal immigration agency documents obtained by The New York Times, and many of them are being held in jail-like facilities for longer than the three days permitted by law.
More than 1,360 of the children detained in border facilities were held longer than 72 hours despite being referred for placement in shelters by Homeland Security, according to one of the documents, the Times reported.
A total of 9,000 unaccompanied children crossed the border in February, according to NBC.
Many are held in Customs and Border Protection holding cells known as iceboxes or hieleras in Spanish, according to NBC. They have concrete rooms and metal benches but no beds.
White House press secretary Jen Psaki has said that any unaccompanied minors who make it to the border would not be turned away, although about 70 percent of people, mostly single adults, will be.
"One of the issues we've had is that the COVID-19 pandemic initially severely limited the number of children that could be taken into HHS facilities," she said. "We're looking at additional facilities where we can safely house children and ensure they have access to all of these resources."
The Biden administration on Friday reopened an emergency influx center for children in Carrizo Springs, Texas, a shelter whose use during the Trump administration was derided as "kids in cages". It will hold 700 children between 13 and 17 years old.
"We are not saying don't come," Homeland Security Secretary Alejandro Mayorkas said at the White House last week, in reference to the migrants. "We are saying don't come now, because we will be able to deliver a safe and orderly process for them as quickly as possible."
Senate Minority Leader Mitch McConnell asked on the Senate floor: "Now is not the time to come? Well when is the right time to break federal law? There is going to be a good time, and people need to just be patient and wait for their signal? What on earth are they talking about?"
"You have likely seen the news about the overwhelming numbers of migrants seeking access to this country along the Southwest Border," Mayorkas said in a staff email. "President Biden and I are committed to ensuring our Nation has a safe, orderly, and humane immigration system while continuing to balance all of the other critical DHS missions."
On Sunday, Mayorkas and officials including domestic policy adviser Susan Rice visited a border patrol facility and a refugee resettlement facility, the White House said.
"They spent the majority of their time discussing what steps can be taken to expedite processes … to meet the administration's goal of getting these children placed with vetted and confirmed families," Psaki said Wednesday.
The images from the border have filtered into the political arena and are being used by Republicans and conservative media against Democrats.
Trump said last week that "illegal immigrants from every corner of the earth will descend upon our border and never be returned".
On Tuesday, Texas Governor Greg Abbott announced that the Texas National Guard will deploy 500 troops to the border to address the surge.
"We will work to step up and try to fill the gap that the federal government is leaving open … Texas is going to fight for the safety and security of our state," he said.
Jose Parra, once an adviser to former Democratic senator Harry Reid, told Newsweek, "You need to take care of the current situation before there's a surge in the coming months in order to keep the politics, especially in the Senate, out of the way in order to pass policy."
The issue is a concern for politicians whose districts are closest to the border.
"The way we're doing it right now is catastrophic and is a recipe for disaster in the middle of a pandemic," US Representative Vicente Gonzalez, one of three Texas Democrats who represents part of the border most affected by spikes in migrant arrests and arrivals, told politico.com.
"Our party should be concerned. If we go off the rails, it's going to be bad for us," Gonzalez said. "Biden is going to be dealing with a minority in Congress if he continues down some of these paths."
Democratic Representatitve Henry Cuellar said, "Hey, we don't want the wall, but when it comes to the other issues, we got to be careful that we don't give the impression that we have open borders because otherwise the numbers are going to start going up. And surely enough, we're starting to see numbers go up."
Last year, Border Patrol apprehended about 90,000 people in the Rio Grande Valley. There have been 108,000 apprehensions, Abbott said.
"The Biden Administration has created a crisis at our southern border through open border policies that give the green light to dangerous cartels and other criminal activity," Abbott said in a release.
The Republican governor said that more than 800 criminal aliens have been apprehended in Texas this year, including sex offenders and gang members, and many of them had been deported before.
Along the banks of the Rio Grande in Penitas, Texas, hundreds of plastic wristbands discarded by migrants can be seen on the ground, signs of what US officials say is a trend among drug cartels and smugglers, called coyotes, to track people paying to cross illegally.
The plastic bands — red, blue, green, white — some labeled "arrivals" or "entries" in Spanish, are discarded after migrants cross the river on makeshift rafts, a witness told Reuters.
The system illustrates the sophistication of organized criminal groups ferrying people across, said Theresa Cardinal Brown, director of immigration and cross-border policy at the Bipartisan Policy Center.
"This is a moneymaking operation and they have to pay close attention to who has paid," she said. "This may be a new way to keep track."
Reuters contributed to this story.