Asian American hate blasted by sports entities
China Daily Global | Updated: 2021-03-11 09:00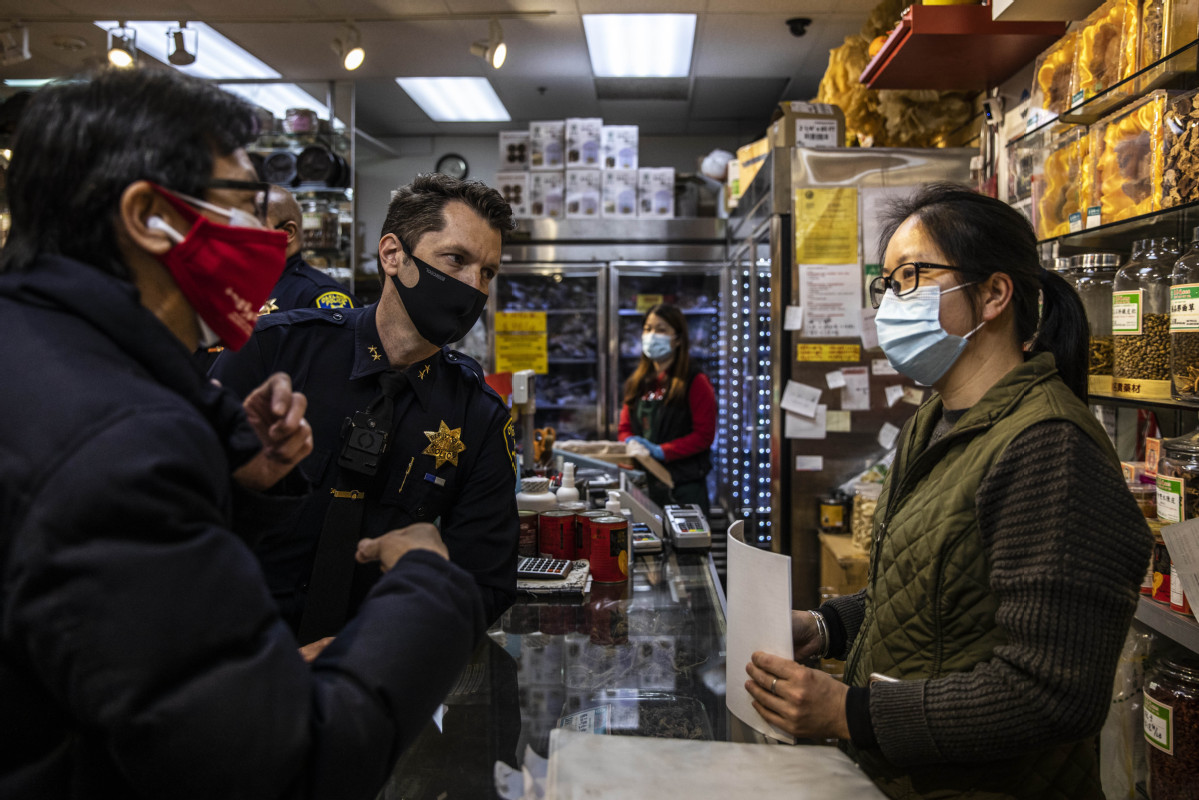 Spike in violence against group coincided with negative associations with COVID-19
The increasing trend of violence and harassment against Asian Americans and Pacific Islanders has been condemned in the United States.
Professional baseball team Los Angeles Dodgers released a statement on Tuesday, condemning xenophobic violence and intolerance against Asian Americans in the wake of the increase in hate crimes against the group across the country.
"Over the last year, there has been a sharp increase in violence and hate crimes against Asian Americans across the United States," read the statement. "This bigotry and hatred has no place in our society and to be clear, the Dodger organization condemns this widespread xenophobic violence and intolerance. Such bullying is nothing short of cowardice."
The Dodgers have a legacy of pioneering Asian All-Star players like Hideo Nomo and Chan Ho Park, claiming that it has more players of Asian ancestry than any other Major League Baseball team.
"The Dodgers stand with every American who knows that our nation's diversity is one of our greatest strengths. We are proud that the Dodgers family spans the globe and welcomes people of every background. We all have a responsibility to call out and act against racism, and to work toward a more just, equitable and loving nation-not only during moments of protest but always," the statement read.
On Feb 25, the MLB put out its own statement, which condemned an alarming increase in hate crimes directed at Asian Americans and Pacific Islanders, and called for shared responsibility to root out this insidious hate with empathy and understanding.
California's Orange County, which is said to have seen a tenfold increase in reported hate crimes since the start of the pandemic, has held ceremonies with the luminaries, forming the words "Stop Asian Hate" along with a heart.
An analysis of police department statistics released this month by the Center for the Study of Hate and Extremism at California State University, San Bernardino, examined hate crimes in 16 of the country's largest cities. The report revealed that while such crimes decreased overall by 7 percent last year, those targeting Asian people rose by nearly 150 percent.
Karthick Ramakrishnan, founder and director of demographic data and policy research nonprofit AAPI Data, told NBC Asian America that while the uptick cannot be entirely attributed to the Trump administration's incendiary, racist rhetoric about the coronavirus, he believed the former president's wielding of the fact that the "virus originated in China" and repeated elevation of the "China virus" rhetoric did play a part in fostering hate.
"What Trump did is that he weaponized it in a way," Ramakrishnan said. "Trump's rhetoric helps set a certain narrative in place-and presidents have an outsized role in terms of shaping narrative."
The analysis showed a surge in cities such as New York, where anti-Asian hate crimes rose from three in 2019 to 28 last year-an 833 percent increase. Los Angeles and Boston also experienced notable rises, from seven to 15 and six to 14, respectively.
The first spike in anti-Asian hate crimes occurred in March and April last year. However, it occurred alongside a rise in COVID-19 cases and ongoing negative associations of Asian Americans with the virus.
A separate study revealed that the use of "China virus" language to refer to the coronavirus, particularly by GOP officials and conservative outlets, has already resulted in a shift in how many people in the US perceive Asian Americans.
Karen Inman, who was accused of spitting on an Asian American man and yelling an ethnic slur as he dined outdoors in Silicon Valley, has been charged with a misdemeanor hate crime and battery, said Santa Clara County prosecutors in a statement on Monday.
She told the man to "go back to where you came from" as he ate lunch with a friend on Feb 13.
The two counts against Inman carry a maximum penalty of 1.5 years in prison. Deputy District Attorney Sheryl Leung said the hate crime charge also comes with a mandatory community service requirement.
Experts said a growing body of research suggests that experiencing racist aggression can have a serious mental health impact.
A study published in Ethnic and Racial Studies found that Asian Americans who encountered COVID-19 related discrimination experienced higher levels of anxiety and depression. Another review of 121 studies found that youths who experienced discrimination were more likely to develop chronic mental health problems.
"We know that when an individual experiences racial trauma, it can lead to a host of mental health issues-increased anxiety, depression, trouble eating and sleeping," said Joo Han, deputy director of the Asian American Federation, to ABC News.