Show sparks quality talk amid row over car recalls
By LI FUSHENG | China Daily | Updated: 2021-03-17 09:14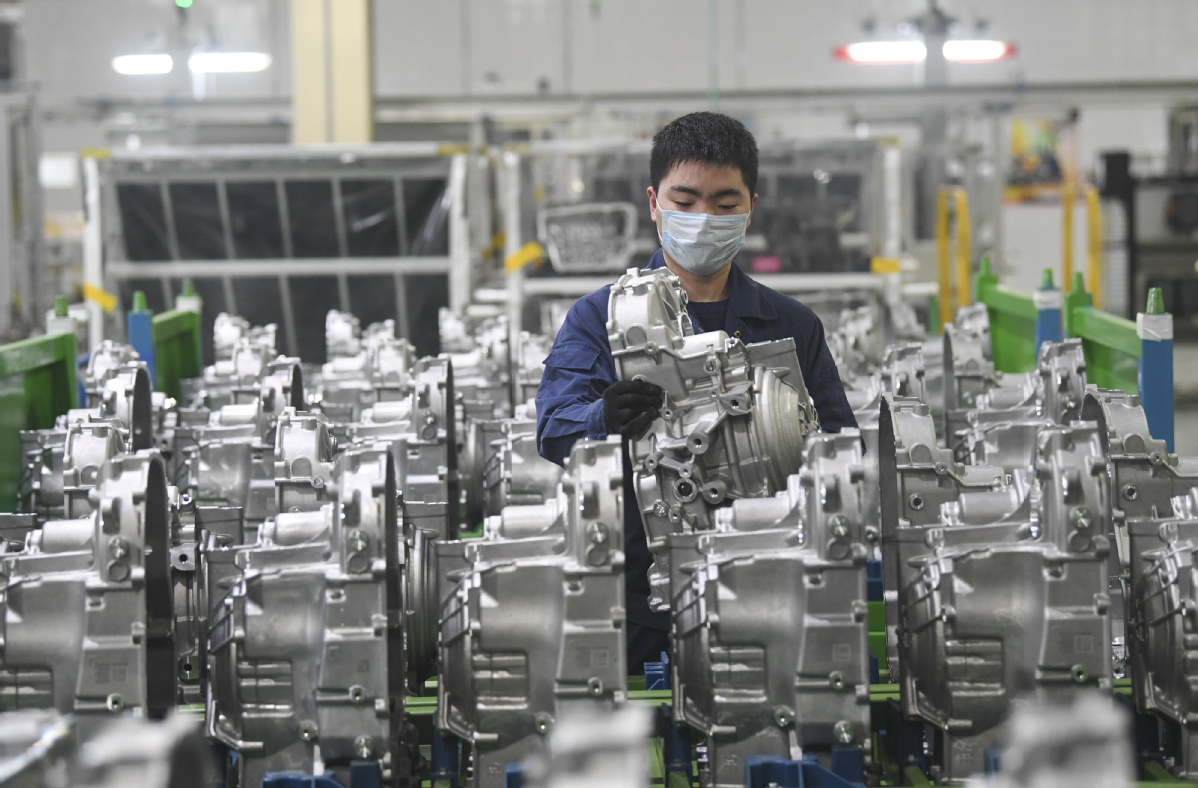 International carmakers should ensure the quality of both their products and services in China, which would prove crucial for their development in the largest and most competitive automotive market, experts said on Tuesday.
"They should at least have a correct attitude to problems when they arise. It is obvious that people will turn away from irresponsible brands," said Yale Zhang, managing director of Shanghai-based consulting firm Automotive Foresight.
Zhang's remarks came after China's CCTV found that United States carmaker Ford and Japanese carmaker Nissan's premium marque Infiniti had not only failed to repair faulty transmissions in some models, but even tried to cover up the issue.
In a footage aired Monday night on CCTV, Infiniti dealerships admitted that the QX60 sport utility vehicle's transmissions were problematic, but they coerced car owners to keep silent about the issue. In return, they extended the vehicles' warranty period, and gave an even lengthier warranty period for the tougher customers.
Some of Ford's models, including the EcoSport SUV, were found to have ill-designed transmissions. Though they have replaced the transmissions in new models, they failed to take good care of those who own the faulty ones.
Both Infiniti and Ford's Chinese joint venture Changan Ford apologized after CCTV aired the program. Infiniti promised to extend the warranty for all the customers concerned, and Changan Ford said it would get transmissions repaired free of charge.
China was one of the largest markets for Infiniti, but its sales have been shrinking in the past few years, because of the smaller number of models and dealerships. Ford suffered a sales decline in China for around three years since 2016 but its sales gradually rebounded in 2020.
Roy Lu, director of the Auto Gasgoo Research Institute, said the exposure of Infiniti and Ford by Chinese media including CCTV should serve as a lesson to others, and it is better to solve the problem before their image is tarnished.
"It is such a competitive market, where you can find so many brands, and those who are not trustworthy will lose their chance," he said.
Chinese authorities are strengthening supervision and making it easier for customers to report faulty products to protect their rights and interests.
Statistics from the State Administration for Market Regulation showed that carmakers in China made 199 recalls of 6.78 million vehicles last year, which was 3.9 percent more than 2019. Engines, brakes and transmissions were the major problem areas.
Lu called for more attention from the authorities and customers to electric and smart vehicles, as their numbers are growing as well.
China has been the largest market for electric cars and plug-in hybrids for six years in a row, with 5.5 million units expected to be on the road by the end of 2022, according to the China Association of Automobile Manufacturers.
"I think the authorities should also take into consideration vehicles that are more and more controlled by batteries and software," said Lu.