BMW's MINI marque to be fully electric by 2030
chinadaily.com.cn | Updated: 2021-03-18 11:17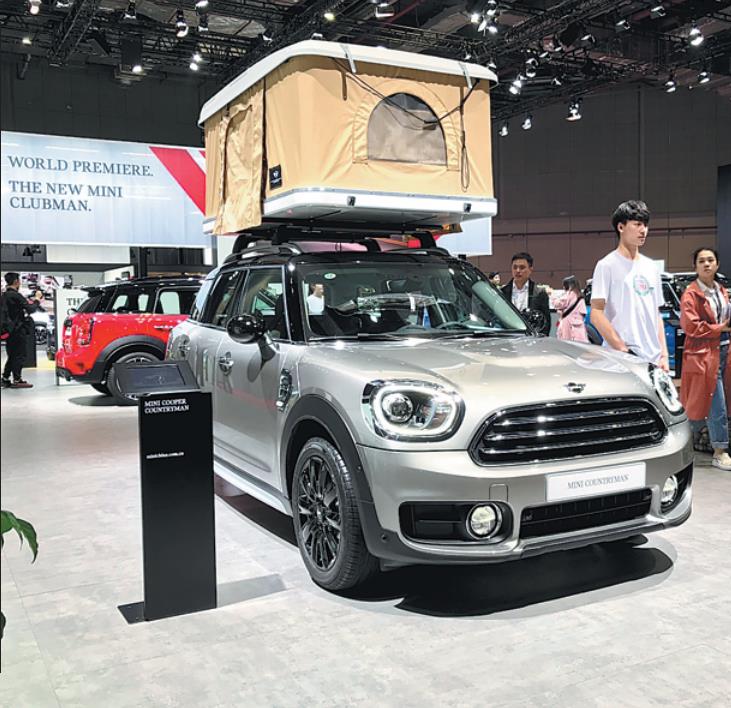 The iconic MINI brand will launch its last gasoline model in 2025 and become fully electric by 2030 as part of BMW Group's electrification campaign, said Chairman Oliver Zipse on Wednesday.
"MINI will be the first BMW Group brand to go fully electric," he said.
In China, electric MINI vehicles will roll off the assembly line at BMW's joint venture with Great Wall Motors in Zhangjiagang, Jiangsu province, from 2023. The brand is already manufacturing electric vehicles in the United Kingdom.
Compared with MINI, more electric models are coming from the BMW brand. By 2023, the group plans to have 13 fully electric vehicles, most of them BMWs. That means that it has at least one electric vehicle available in almost all key segments.
"Positioning our battery electric vehicles in the high-volume segments will enable us to ramp up quickly and achieve swift market penetration," said Zipse.
By 2025, BMW Group expects its deliveries of electric vehicles to total 2 million. The sales of such vehicles will grow more than 50 percent per year over the next few years, it said.
"I want to make it quite clear: If demand in certain markets shifts entirely to fully electric vehicles within the next few years – we will be able to deliver," said Zipse.
He said there will be fully electric vehicles from its luxury brand Rolls-Royce as well, without giving a schedule.
By 2030, at least half of BMW Group's sales will be electric vehicles. In the coming decade, total deliveries of such vehicles will total around 10 million globally, said the carmaker.
European carmakers have been stepping up their efforts towards electrification. Earlier this year, the British brand Jaguar and the Swedish carmaker Volvo announced plans to become fully electric by 2025 and 2030, respectively.
Volkswagen Group, the world's second-largest carmaker by sales, are to build six gigafactories for electric vehicles in Europe alone. It expects at least 1 million electric vehicles will be delivered this year globally, with around 150,000 from its largest market of China.