Henan sees robust green tea exports
Xinhua | Updated: 2021-03-18 14:36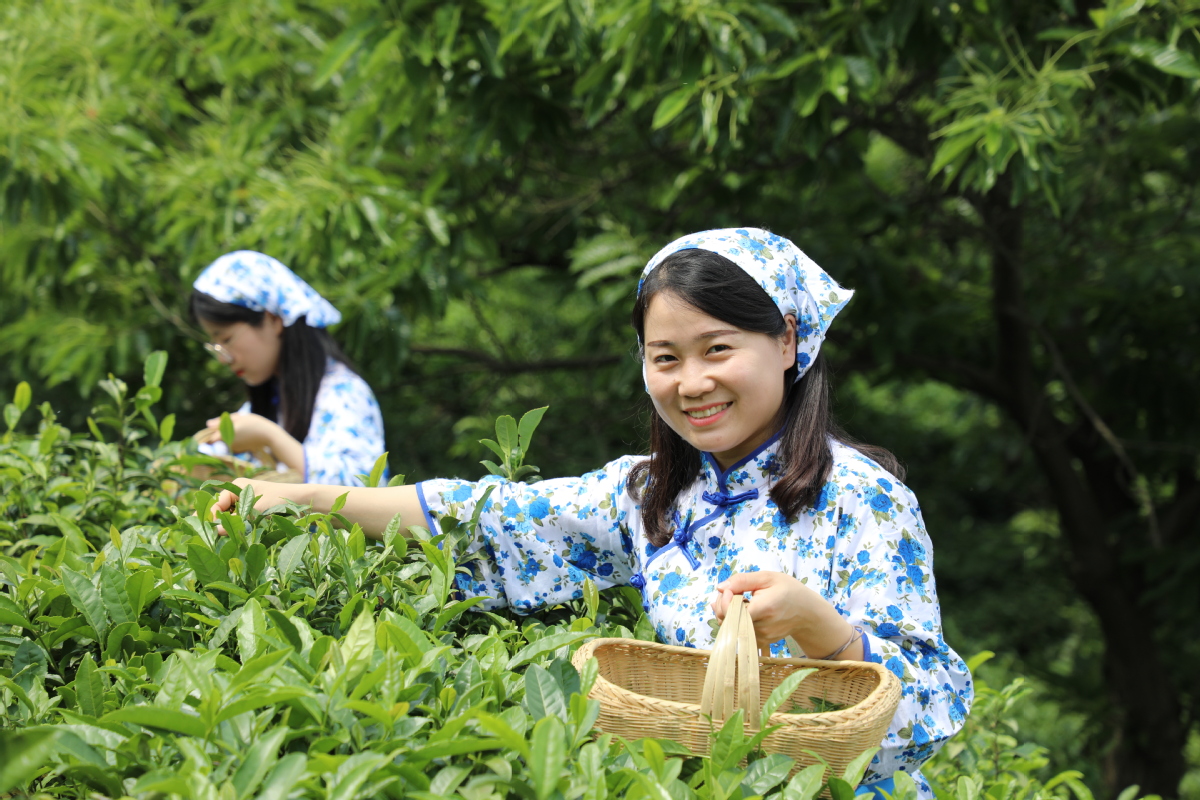 ZHENGZHOU -- A Uzbekistan-bound freight train loaded with 1,600 metric tons of Chinese green tea has left the tea cultivation base of Xinyang in Central China's Henan province, marking the largest batch of the city's tea exports so far this year.
According to the Xinyang customs, the city has exported a total of 1,893.2 tons of tea so far this year, with a value of 26.7 million yuan ($4.1 million), up 70.2 percent and 53.5 percent year-on-year, respectively.
Boasting 2,300 years of tea cultivation history, Xinyang is famous for its Xinyang Maojian green tea, a variety that has been exported to Africa, Central and Southeast Asia and Europe.
Qin Guoping, deputy general manager of Henan Tea Import and Export Group, has attributed the growth in tea export to eased customs service in the tea cultivation base.