Privately-owned hospitals should fulfill their due responsibilities
Share - WeChat Editor's Note: From "bare-foot doctors" to the most expansive and effective medical insurance system, China has made remarkable achievements in the healthcare sector. In the fourth of a series of commentaries, a senior journalist with China Daily traces the eventful journey of China's healthcare achievements.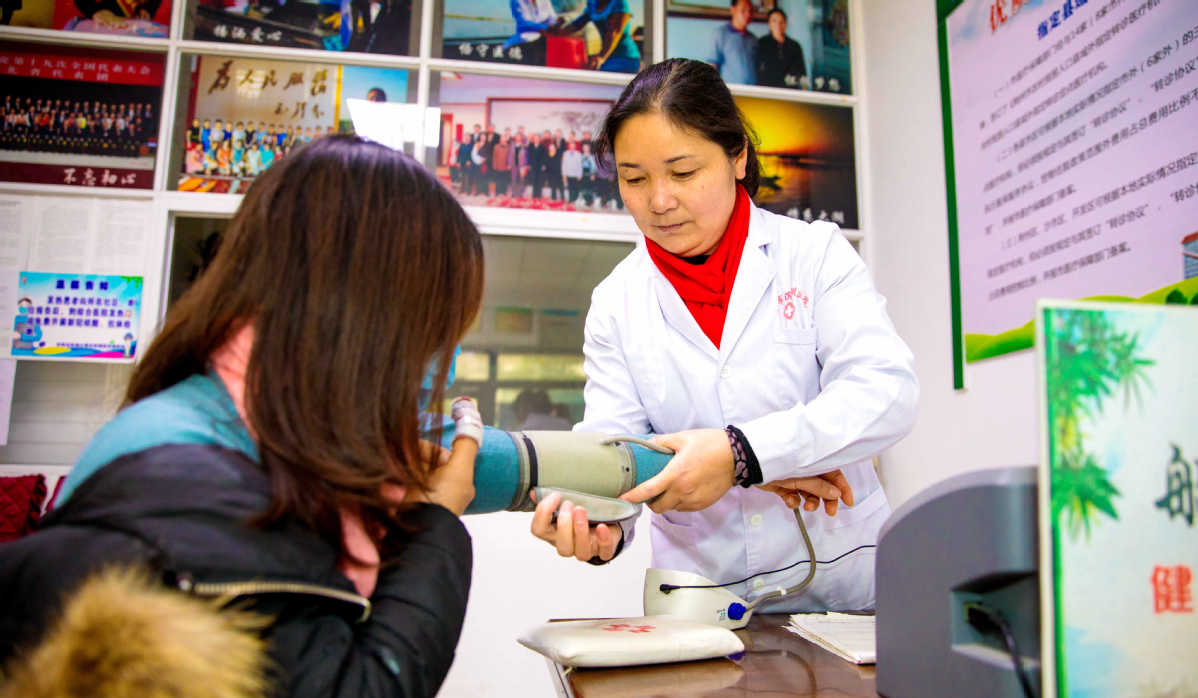 For decades before China launched reform and opening-up, all hospitals in the country were State-owned. When the country's leadership decided to build more hospitals to meet the increasing healthcare demand of the Chinese people, it realized governments at different levels did not have enough money to do so. So it implemented a policy, allowing individuals as legal persons to build and operate hospitals.
Some public hospitals, struggling to survive due to poor management, were sold to individuals, and soon started making profits. At the beginning of this century, China further opened up its health sector leading to a boom in private hospitals in the country.
Of China's 30,000-plus hospitals which provide in-patient services, more than 60 percent are privately-owned. Walk into any such hospital and ask where the owner is from and the likely answer you will get is: from Putian county of Fujian province. When China further opened up the healthcare sector 20 years ago, the shrewd business leaders from Putian were the first to cash in on the opportunity by investing in the sector.
More than 20,000 businesspeople from Dongzhuang town of Putian county are running thousands of hospitals of different scales across the country, employing as many as 630,000 doctors and nurses and making billions of yuan in profits every year.
While the private owners are grateful to the open market policies, they still complain that their hospitals are not accorded equal treatment vis-à-vis public hospitals. Most of the privately-owned hospitals are not included in China's medical insurance system, meaning patients who receive treatment at such hospitals have to pay from their own pocket instead of getting reimbursement from medical insurance companies.
Also, when such a hospital plans to buy equipment, say, worth 1 million yuan ($153,639), it has to apply to the local healthcare authority for approval. And it is more difficult for a privately-owned hospital to obtain a bank loan that a public hospital.
Privately-owned hospitals say such policies frustrate their plans for expansion. As a result, privately-owned hospitals are mostly small in scale and specialize in treating only certain ailments and conditions such as infertility and orthopedic cases, although they can keep the operating costs low by employing fewer staff and using fewer equipment.
Patients who visit such hospitals have their own set of complaints. And while general public hospitals, which are overburdened by streams of patients, rarely issue any advertisements to attract patients, privately-owned hospitals' ads flood the TV screens and are flashed on billboards across cities. Such ads often exaggerate the effectiveness of their medical services.
Once a patient visits such a hospital, he or she has to undergo certain necessary and unnecessary medical tests. The doctors could diagnose a mild disease as acute and a patient could be asked to get admitted to the hospital despite not needing hospitalization. Worse, the so-called expert doctor prescribing hospitalization may not be qualified to do so.
Disputes between hospitals, especially doctors, and patients have become frequent and many cases of cheating by such hospitals have been reported, resulting in the blacklisting of many hospitals.
But for all their defects, we cannot afford to let down the privately-owned hospitals, which are in majority in China in both urban and rural areas, just because a few among them have acted unscrupulously. Instead, we need to implement policies that will help them improve their services and compete with the public hospitals. When they engage in a fair competition with government hospitals, the patients will be greatest beneficiaries.
Of course, the government should more strictly supervise the privately-owned hospitals, in order to protect the interests of patients and ensure all hospitals abide by the laws and regulations.
The central government announced recently that it will build more non-profit public hospitals to ensure they outnumber privately-owned hospitals and patients get better medical services. This is a welcome decision and a warning to the privately-owned hospitals that their ventures to make quick money are coming to an end, and they should take serious measures to improve their services if they want to survive, because quality matters in the long run when it comes to medical treatment.
The author is former deputy editor-in-chief of China Daily.
[email protected]
The opinions expressed here are those of the writer and do not necessarily represent the views of China Daily and China Daily website.
If you have a specific expertise and would like to contribute to China Daily, please contact us at [email protected], and [email protected]
Most Viewed in 24 Hours
China Views